International Guild For

 

Hypnotherapy,
3 Principles 

& NLP Practitioners and
Trainers (IGH3P

™

) Professional Body.
Accredited and Registered with the:
Learn New Skills and Invest in Your Future 

Elevate Your Coaching and Mentoring with IGH3P
At the International Guild for Hypnotherapy, NLP, and 3 Principles Practitioners and Trainers (IGH3P™), we offer comprehensive certification and accreditation coaching and mentoring programs for individuals, courses, and corporations. We  also certify and accredit you as a coach or mentor based on your qualifications and coaching experience.  Additionally, we run our own in-house coaching and mentoring courses, which are based on hypnotherapy coaching, neurolinguistic psychology, and  neurosensory psychology coaching and mentoring , with neuroscience applications.
So  APPLY TODAY.
Our certified and accredited programs validate your skills and adherence to industry standards, enhancing your professional standing. For those seeking to go beyond, our accreditation programs demonstrate a commitment to continuous improvement and excellence.
For individual coaches and mentors, our programs distinguish you in a competitive industry. For course providers, our programs ensure your courses meet the highest standards of quality. For corporations, our programs validate your commitment to a coaching culture and employee development.
As a  practitioner or trainer, you are committed to being the best at supporting your clients to achieve their highest potential. At IGH3P, we aim to support your commitments by providing the best professional body  membership.
Your IGH3P certificates and membership ID convey a professional image, and the coveted post nominal letters added to your name will show that you are affiliated with a quality driven professional body.
We are proud to be recognised as a professional body by the International Regulator of Coaching and Mentoring CIC, the approved Regulator for the Coaching and Mentoring Industry,
IGH3P is also  accredited by both the International Coach Register, the International Practitioners for Holistic Medicine, and organisational member of the European Mentoring and Coaching Council (EMCC).  Dr. Terry is also a coach mentor with the EMCC, helping coaches develop their professional skills and become better coaches and mentors.  Therefore, the International Guild can certify and accredit individual coaches and mentors, training courses, and corporate CPD training courses from other providers, as well as develop our own training programs.  All the courses offered by IGH3P require a minimum of 60–220 hours of live Zoom calls or face to face teaching, this is a requirement for certification. However, for the more advanced certifications, significantly more hours will be required before a member can be certified or accredited. Online home study courses are also accepted for IGH3P professional membership, and to gain certified membership, you will need to attend between 60-220 hours of live Zoom training with Dr. Terry McIvor, depending on which qualification you choose. This Zoom training is included in the monthly IGH3P Gold subscription fee of $97, if you have received the online training from one of our accredited education partners.
Currently, we are working with Mr. David Key from Auspicium limited, and we have delivered accreditation for his live and home study courses.
IGH3P™Certification  
If you are studying or have completed Auspicium's (David Key's) home study NLP course, then sign up for your certification class for only $13 per month with our Premium membership offer (Gold subscription if you have not studied with David). Additionally, you will gain a host of other benefits with our premium membership. These include but not limited to, free certification, free NLP certification classes, free certified membership status on successful completion of your certification exercises, free CPD courses available via our digital library and 10% OFF all paid workshops and courses.
You will have live zoom calls with our expert trainer Dr Terry McIvor, these live zoom calls will fulfil the certification requirements for IGH3P, IPHM and ICR.
Classes start on the 15th of June from 7- 9pm pm U.K. time 
If you miss a class, do not worry, as classes will be recorded.
If you're not a student of David's, then you can still achieve certification via our alternative training route, one of our team will discuss this with you.
The Guild offers hypnosis and hypnotherapy certification courses that are accredited by the International Certification Board for Clinical Hypnotherapists (ICBCH), The Elman Institute, and the International Association of Counselors and Therapists (IACT).
The Guilds Hypnotherapy Certification Course (120 hrs live Zoom calls over 10 weeks)  has been specially designed to incorporate all three certifications.  So you don't get one certificate, you get three, one from each of these organisations. plus one from IGH3P and the IPHM. David's students will get 10% off the fees for all courses offered through the IGH3P.
The Ultimate Coach students will be recognised as certified coaches by the IGH3P, once they successfully gain their certificate from Auspicium. As long as Ultimate Coach students register for one of the membership packages.  The optional extra of online live coaching sessions will be available with the Gold Membership package.
Students on David Keys Innate Wellbeing Certification should also sign up below. Once all students have signed up, an orientation questionnaire will be sent out to ensure that you get the most out of your membership services.
Additionally, you will gain a host of other benefits with our premium  and Gold memberships. These include, but are not limited to, free certification, free certified membership status on successful completion of your certification exercises, free CPD courses available via our digital library, and 20% OFF all paid workshops and courses.
Please click on the link below for membership descriptions.
Dr. Terry McIvor is syndicated on radio markets from coast to coast in the US. 
On every major podcast platform including Apple Podcasts, TuneIn, iHeartRadio, Audible and many more
Syndicated columnist as part of the Price of Business Digital Network
Become an IGH3P™ 

Accredited

or  

Certified Coach or Mentor
Gain the knowledge and skills you need to help others and to grow your income. You will be entitled to display your IGH3P certified badge on your business cards, website, blog and letterheads. Your clients can be assured that they are working with a professional by having a direct link to your IGH3P membership profile.
Hypnotherapy Coaching is a branch of alternative medicine that is related to positive psychology, and hypnosis is a powerful and effective tool to help yourself and/or others. Hypnotherapy Coaching can be very beneficial in allowing people to move past their distractions and start living a more conscious life. When you complete a hypnotherapy coaching course with IGH3P, you will gain certification or accreditation in Hypno-coaching.
Neuro-Linguistic Psychology Coaching and Mentoring.
IGH3P's Neuro-Linguistic Psychology (NLP) based coaching and mentoring programs are designed to empower individuals to unlock their potential and overcome challenges. NLP, a powerful tool that explores the dynamics between mind, language, and behaviour, forms the core of these programs.
Our NLP-based programs aim to equip individuals with the skills to understand and influence thought patterns, behaviours, and emotional responses. This understanding can lead to improved communication, personal growth, and enhanced decision-making abilities.
Starting with the basics of NLP, our courses gradually delve into advanced techniques, providing learners with a comprehensive understanding of NLP principles and their application in coaching and mentoring. Practical exercises and real-life scenarios form a significant part of the curriculum, ensuring learners can apply their knowledge effectively.
Through our NLP-based programs, we aim to help individuals harness the power of neuro-linguistic psychology to facilitate positive change, both in themselves and in those they coach or mentor. By mastering NLP techniques, individuals can effectively guide others in overcoming obstacles, achieving goals, and realizing their full potential.
Neurosensory Psychology (NSP) based coaching and mentoring.
IGH3P offers a comprehensive range of courses in Coaching and mentoring based on neurosensory psychology, from foundational to advanced levels. These courses are designed to equip learners with the knowledge and skills to understand and apply neurosensory psychology principles in various contexts.
Neuroscience Applications
IGH3P uniquely integrates neuroscience into all its coaching and mentoring programs, providing a comprehensive understanding of human behaviour, cognition, and emotional responses. This approach enhances traditional coaching techniques with insights from neuroscience, enabling lasting changes at a neurological level.
Starting with foundational courses, learners are introduced to basic neuroscience principles and their relevance to coaching. As they advance, they delve into complex neuroscience concepts and their practical application in coaching scenarios.
IGH3P's programs emphasise hands-on learning, with exercises and case studies that apply neuroscience principles in real-world contexts. Our staff within the IGH3P professional body,  stay updated with the latest neuroscience research, ensuring learners are equipped with current knowledge.
By incorporating neuroscience, IGH3P equips learners with a unique toolset that drives profound, sustainable change in their coaching and mentoring practices.
The Three Keys to Coaching and Mentoring: Mind, Consciousness and Thought.
The 3 Keys are laws that let us discover the  innate intelligence of  life. They are the fundamental processes that  operate in everyone's minds every second of every minute of every hour of every day.  It is the basis  of psychological learning.
Three principles approach to coaching  consists of  three main skills which are required to be an effective coach: 
rapport, 
listening 
reflecting. 
The Coach presents these skills  in a disciplined way so that the coachee will  feel listened to, understood, supported, stimulated and focused. 
Benefits of Becoming a Certified/Accredited Coach or Mentor with IGH3P

™
Invest in Yourself and in Your Future
Gain valuable knowledge and skills to make the necessary changes that only impact on you and others in a positive way. You will be able to modify your behaviour in order to  positively impact on your profit and productivity, to achieve your goals, to overcome hurdles and to make better decisions.
Reach Your Goals and Never Look Back
You will be able to : 
Recognise and break through limitations at work and in your learning 
Learn things about yourself that you didn't know before
Be in control of your emotion
Become a powerful and effective communicator
Enhance personal and professional relationships
Become even more successful in your coaching or mentoring practice.
Grow Your Profit as an Accredited or Certified Coach or Mentor Practitioner
Be part of an evolving future and use your skills anywhere the mind is involved in issues such as anxiety, insomnia, and addictions like smoking, drinking, drug use or social media. By running your own enterprise, you get to choose your income, your hours and your own lifestyle, so you can organise your appointments to fit in with family commitments or other interests that you might have. 
Get Support from a Network of Professionals
Being a member of IGH3P™ adds credibility to your practitioner and/or coaching business. We can assist in all areas of Hypnotherapy and NLP business, plus you will be a member of a vibrant and professional community.
Lifelong Learning
IGH3P™courses and training is of the highest quality and you will learn from experienced professionals, who are actively involved in the Hypnotherapy coaching, NLP NSP and neuroscience community. You will have the opportunity to continuously update your knowledge and competences for personal and professional development.
Post Nominal Letters
As a graduate of IGH3P, IGCHt, NLP (NeuroLingPsy) and/or SynapGen™-NSP (Neuro Sensory Psychology) courses, you are entitled to use the following letters after your name:
CH (Certified Hypnotist)
CHt (Certified Hypnotherapist) 
MCHt - For full hypnotherapists and or people who have gained a course of studies, which meet our minimum curriculum requirements.
MSCHt - Senior hypnotherapist members, who have a minimum 5 years experience.
MTCHt - Members who have completed the IGH3P Master Trainer in Hypnotherapy course
NLPract - For Neuro Linguistic Psychology Practitioners 
MNLPract - For Neuro Linguistic Psychology Master Practitioners
NLPTrain - For Trainers of Neuro Linguistic Psychology Coaching
NSPract - For Neuro Sensory Psychology Practitioners 
AMNSPract - For Neuro Sensory Psychology Advanced Master Practitioners
NSPTrain - For Trainers of Neuro Sensory Psychology Coaching.
Enrol Right Now to Become an IGH3P

 
™
Certified Therapist
Our comprehensive range of SynapGen™-NSP, NLP, Hypnosis, Hypnotherapy, 3 Keys to Coaching & Applications of Neuroscience Coaching courses will teach you all that you need to know, in order to become a confident and highly effective therapist.
START YOUR MEMBERSHIP TODAY
Discounts to IGH3P workshops and conferences

Free Monthly webinars

Information about public liability and indemnity insurance

Digital library for practicing members and NLP, Hypnotherapy and 3 Principles Practitioners and Trainers




A support group of NLP and Hypnotherapy and 3 Principles professionals

Private Facebook Group

Opportunity to promote your business
HALL OF FAME
We are proud to announce that the most skilled and influential Hypnotists and NLP Practitioners currently in the world, are Lifelong Distinguished Fellows of the International Guild of Hypnotherapy, 3 Principles and NLP Practitioners (IGH3P). We have awarded them with this prestigious membership for their services as they are helping thousands of people across the world. 
Join the IGH3P mailing list to get free NLP, NSP, Hypnotherapy & Applications of  Neuroscience Coaching tips & course updates
The International Coach Register (ICR):
 IGH3P is a certified institutional member of  ICR, our training programmes are fully   recognised and accredited by ICR,
Our expert trainer Dr Terry McIvor is a fully certified International  coach and led trainer recognised by ICR,
ICR Coach Register records and certifies ICR coach practitioners (coaches, business-coaches, child-coaches, conflict-coaches, hypnosis-coaches, inheritance-coaches, NLP-coaches) and their companies.
ICR Coach Register is the global mark and register for well-trained ICR coach practitioners.
European Mentoring & Coaching Council EMCC UK:
Together our aim is to promote good practice and the expectation of good practice in coaching, mentoring and supervision across Europe. IGH3P is an institutional member of the EMCC U.K. IGH3P undertook institutional membership with EMCC in order to uphold standards, ethics and frameworks to aid professional practice. 
Our lead trainer Dr Terry McIvor is currently a Master coach and mentor for EMCC, training new coaches.
IGH3P is proud to be an Executive level Training Provider with the International Practitioner of Holistic Medicine (IPHM) certification, this certification means we are trusted to deliver a fantastic service, which means you will feel more at ease and confident when picking the right course and/or membership service for you!
 IGH3P is proud to announce that we are now a member of the  IRCM Registered Professional Body Click here. We are now a recognised professional body by the IRCM.
IRCM is The approved Regulator for the Coaching and Mentoring Industry - providing support to Consumers; working closely with Coaches, Mentors, Education/Training, and Coaching/Mentoring organisations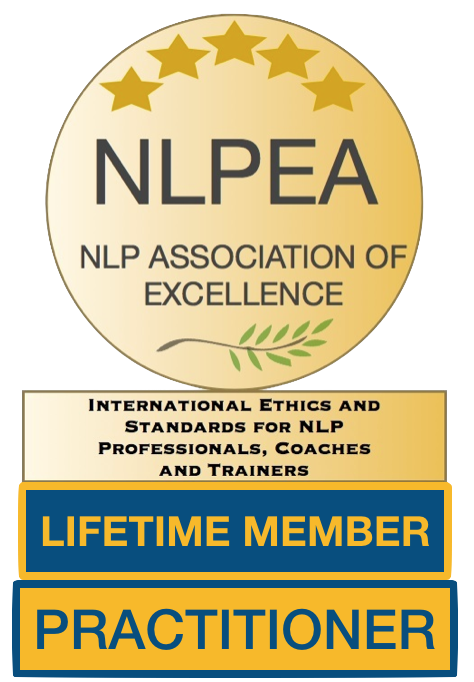 .